Las Vegas Firefighters
The Trustees of the Las Vegas Firefighters Health and Welfare Trust are pleased to welcome our members to the OneHealth network. Here you can search for medical providers and facilities that are in-network as part of your plan based on where you live.
PROVIDER DIRECTORIES
Please choose from these options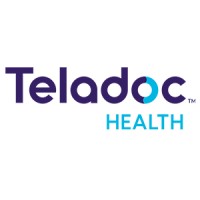 Need help?
Health Trust Contacts
For Workers Compensation Claims Contact:
City of Las Vegas Risk Management (702) 229-4011
Administrator
Hometown Health
(844) 711-3473
Functions:
- Verifies and quotes eligibility and benefits
- Process claims, answers claims questions
Transition Care Program
Helps after hospitalization
(702) 534-6380
PATH Program
Coordinates wellness & elective care
(702) 825-5822
Medical Network (for residents of Nevada)
Southern - OneHealth
(702) 997-0079
one-healthcare.com
Northern - Hometown Health
(844) 711-3473
hometownhealth.com
Medical Network (outside of Nevada)
multiplan.com
Non-NV residents use: PHCS Network
(800) 922-4362

Medical Network (for residents of Utah)
Primary Network in Utah


To find a provider, be sure to use the Network Care link. Not all EMI facilities and providers are in-network.
When in Southern Nevada: OneHealth
one-healthcare.com

Prescription Drug Plan
Navitus
(866) 333-2757
navitus.com
Vision Plan
Davis Vision
(800) 999-5431
davisvision.com
Dental/Orthodontic Network
Diversified Dental Services, Inc.
(866) 270-8326
ddsppo.com
EAP/Counseling/Therapy/Mental
Health/Substance Abuse Benefits
Behaviorial Healthcare Options, Inc. (BHO)
(800) 280-3782
bhoptions.com